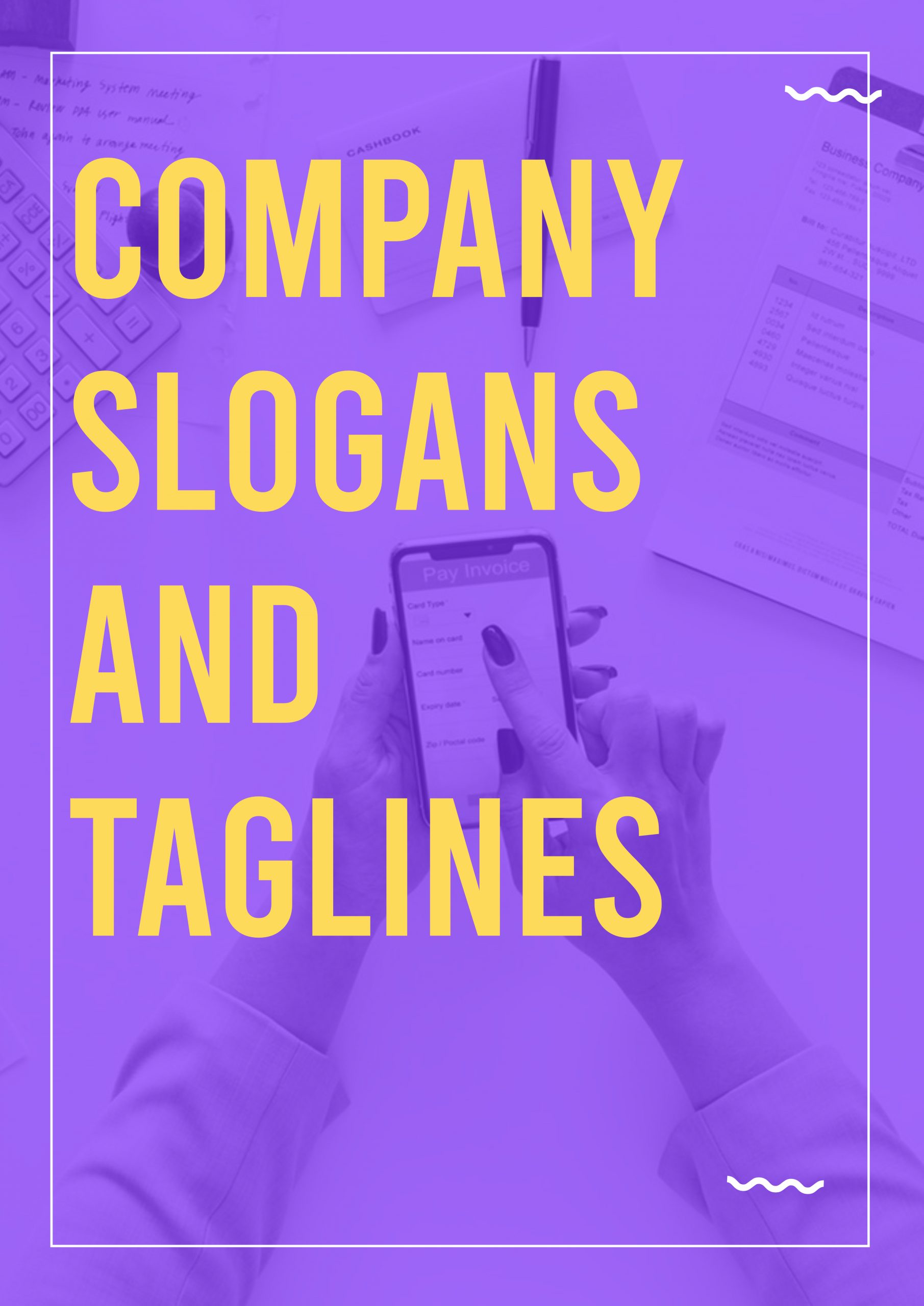 10+ Best Company Slogans and Taglines List
Dollar Shave Club: Shave Time. Shave Money.
Just Do It" – Nike
Airbnb: Belong anywhere.
MasterCard:There are some things money can't buy. For everything else, there's MasterCard.
Think Different – Apple
M&M: Melts in Your Mouth, Not in Your Hands
Open Happiness – Coca-Col
Dunkin Donuts: America runs on dunkin.
Meow Mix: Tastes So Good, Cats Ask for It By Name
The Breakfast of Champions – Wheaties
Marriott Bonvoy: Rewards reimagined.
The Mosaic Company: We Help the World Grow the Food It Needs
Samsung: "Do what you can't.
BMW: Designed for Driving Pleasure.
Allstate: You're in good hands.
Audi: Advancement Through Technology
Uber: Move the way you want.
Kentucky Fried Chicken: "Finger lickin' good.
McDonald's: I'm Lovin' It
Capital One: What's in your wallet?